Ukulele Lessons at Thunder Road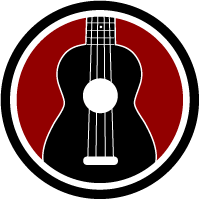 Whether you're learning an instrument for the first time or you've been playing music for years, ukulele is a great choice for you. Its cheerful sound and simplicity make the ukulele truly a joy to learn for players at any level.
Where We Begin
We start with helping you buy the right ukulele (if you don't already have one), and teach the basics of playing ukulele, how to hold it, tuning, strumming, chords, simple picking, by learning to play fun and familiar songs.
Building on The Basics
Improving on the basic skills, we add picking, a little music theory, and more interesting chords. We start learning a few basic scales, techniques, arpeggios, how to solo, and more.
FUN & EASY UKULELE SONGS
• Somewhere over the Rainbow/What a Wonderful World
• I Do/Falling For You
• I'm Yours – Jason Mraz
• Hey Soul Sister – Train
• Riptide – Vance Joy
• I Make My Own Sunshine – Alyssa Bonagura
• You've Got a Friend In Me